The Weather Network iOS Universal App
The Weather Network | September 2016 (Phone's Global Launch)
Phone (2016) This iteration of the app's design was to meet the needs of the consumer by surfacing more of the forecast and simplifying the design pattern. The app moved from a compact app that heavily relied on discovery and immersive user interaction to a module based approach that allowed users to the choice for a deep dive into details. The module based approach was to be the design pattern for a universal app that can be scale-able on a variety of devices for phones and tablets. The UI moved to an organized typographic display which is contrasted with beautiful animated imagery to support the weather forecasts, and designed to keep the app performance high. New features include: a centralized weather hub screen, detailed weather sections, custom notifications, social photo and video galleries, reports, enhanced saved locations list.
Process: Wire-framing, Low/High Fidelity Mockups, Iterative Prototyping and Research, and Front End Design and Implementation, Marketing and App Promotional Artwork.
Tools: Photoshop, Illustrator, Xcode, inVision, Sketch.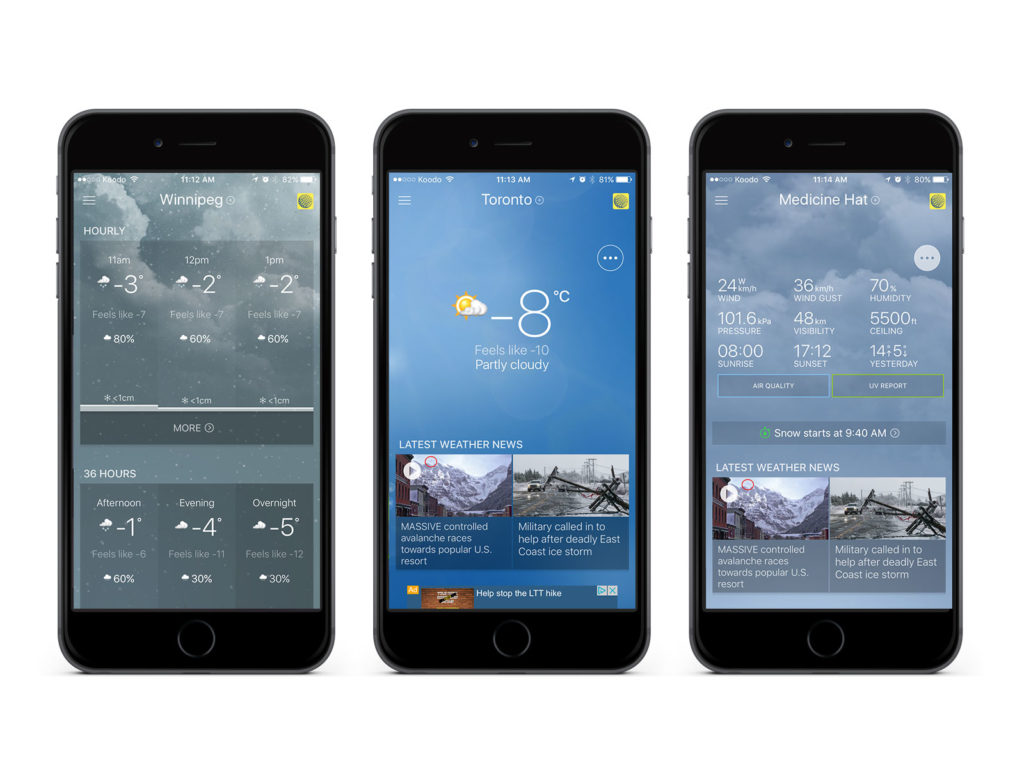 Prototyping: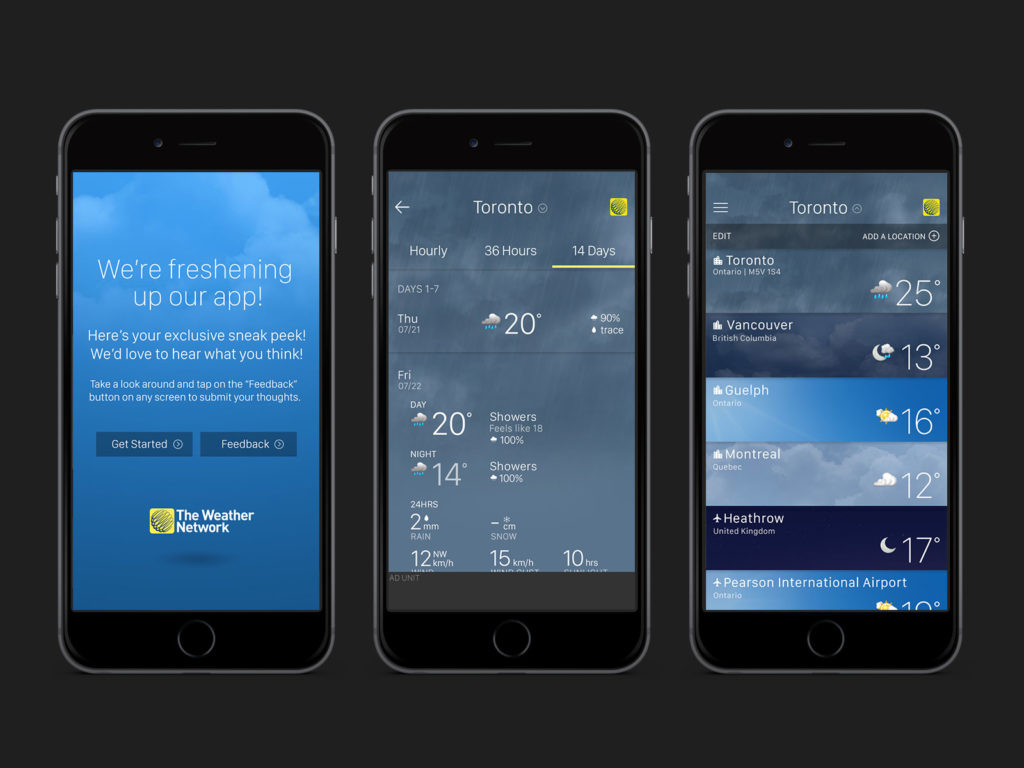 Wire-frames and conceptual mock-ups: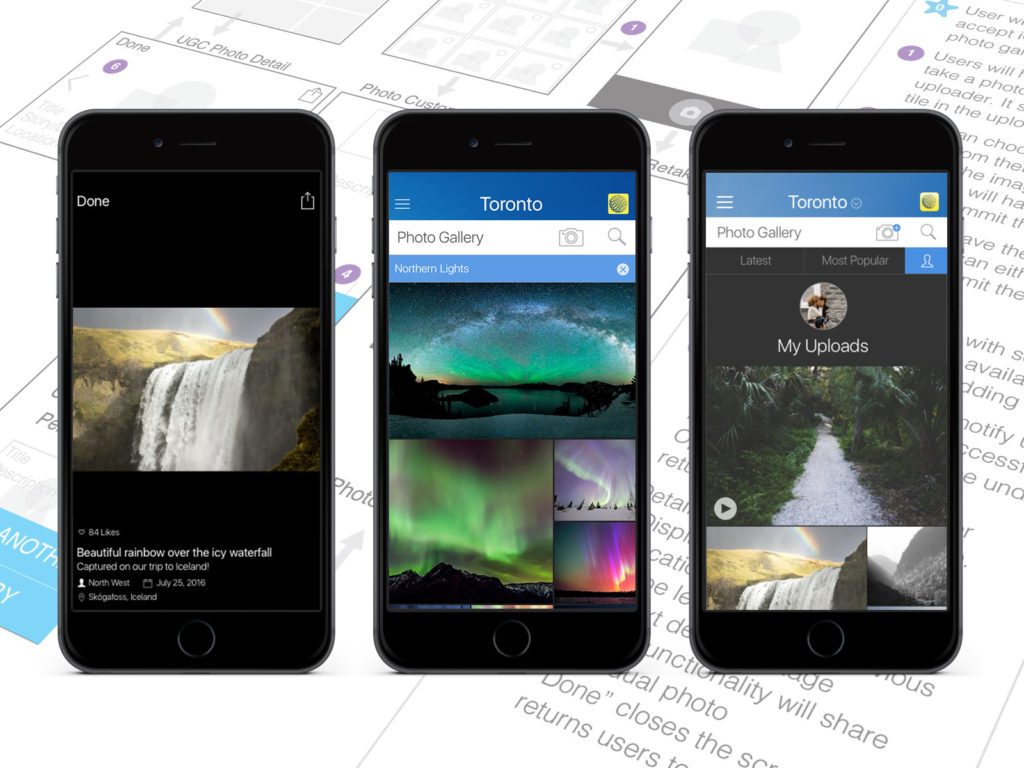 Marketing / promotional material: